AL-6XN (N08367) seamless steel pipe
Product Detail
Product Tags
1. Grade:
AL-6XN (N08367)
Material designation: AL-6XN super austenitic stainless steel
American grade: UNS N08367
Chinese brand: 00Cr21Ni24Mo6N
2. Chemical Composition:
Standard
Grade
Chemical Compsition  (Max %)
C
Mn
Ni
Si
P
S
Cr
Cu
Mo
N
A240
AL6XN
≤0.02
≤2.00
23.5-25.5
≤1.00
≤0.04
≤0.01
20.00-22.00
≤0.75
6.0-7.0
0.18-0.25
3. Mechanical Properties:
Standard
Grade
Tensile Strength
Yield Strength
Elongation
(MPa)
(MPa)
(%)
A240
AL6XN
≥650
≥295
≥35
Hot rolled
AL6XN
≥744
≥365
≥47
4. Description:
AL6XN is a super austenitic stainless steel with excellent resistance to chloride pitting, crevice corrosion and stress corrosion cracking.
AL6XN is a 6-molybdenum alloy developed and used in highly corrosive environments. Its high nickel (24%), molybdenum (6.3%), nitrogen
and chromium contents give it excellent resistance to chloride stress corrosion cracking, chloride pitting and excellent general corrosion resistance.
AL6XN is mainly used to improve the pitting and crevice corrosion properties of chlorides. It is a formable and weldable stainless steel.
Due to its nitrogen content, AL6XN has higher tensile strength than ordinary austenitic stainless steels, while maintaining high ductility and impact
strength.
Corrosion resistance
Chromium, Molybdenum, Nickel and Nitrogen all contribute to the overall
Resist the corrosion of various media. Chromium is the primary agent for imparting corrosion resistance in neutral or oxidizing environments.
Chromium, molybdenum and nitrogen improve pitting resistance. Nickel imparts an austenitic structure. Both nickel and molybdenum provide
increased resistance to chloride stress corrosion cracking in reducing environments.
5. Sureface treatment:
The surface of the stainless steel pipe is as follows:
AP: Acid pickling (Anneal treatment & Passivation) /(Acid pickling
MP: Mechanical grinding or mechanical polishing (Mechanical Polish)
BA: Bright Anneal treatment (Bright Annealing) EP: Electrolytic Polishing (Electro Polish)
V+V: vacuum double-dissolving ultra-clean steel or double vacuum melting
Vim(Vacuum Induction Melting)+Var(Vacuum Arc Remelting),
Pipe material processing flow,;
EP: bright annealing–nondestructive testing-_>-chemical polishing–>electropolishing; BA: bright annealing–nondestructive testing–second cleaning;
CP/AP heat treatment –> nondestructive testing — chemical polishing;
6. Package: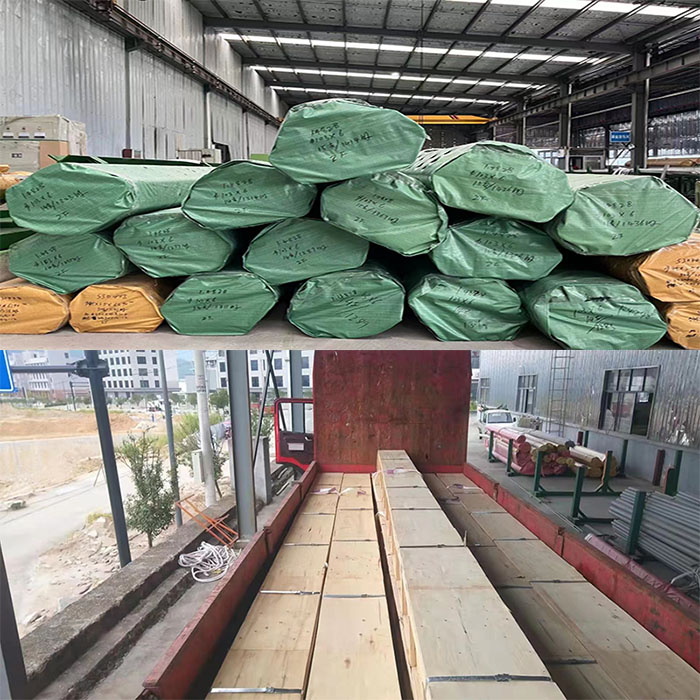 7. Delivery: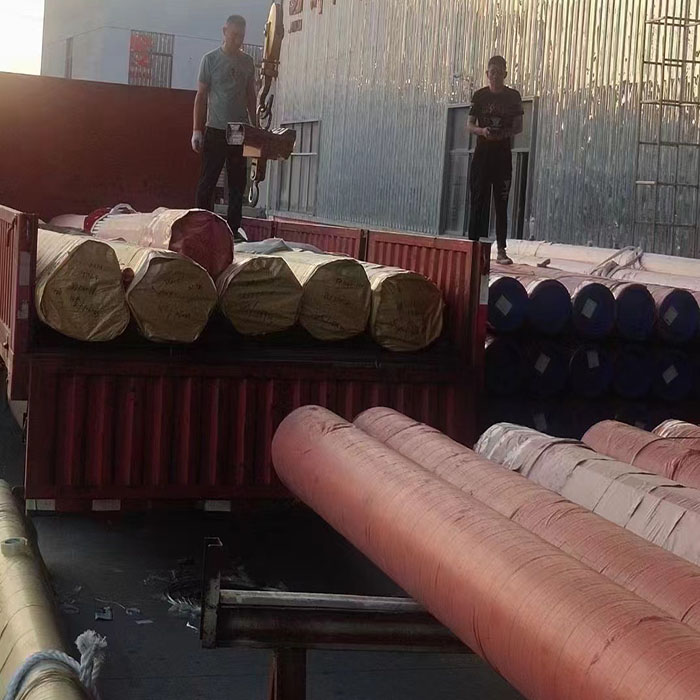 8. Application of AL-6XN (N08367) super austenitic stainless steel:
Reverse osmosis desalination equipment and pumps
FGD scrubber
Chemical Process Tanks and Piping
seawater heat exchanger
Tall Oil Distillation Columns and Packing
Offshore Oil and Gas Production Equipment
Pulp bleach plant washers, vats, press rolls and pipes
---
---