Product Detail
Product Tags
Description:
Standard:ASTM A276-08a
Grade:202,S20200
Specification:6-630(O.D)mm×0.4-30(W.T)mm
Tolerance: According to ASTM A276-08a
Length:As request
Certificate: Mill Certificate
Standard
Grade
Chemical Compsition  (Max %)
C
Si
Mn
P
S
Cr
Ni
N
A276
202
≤0.15
≤1.00
7.5-10.0
≤0.06
≤0.03
17.0-19.0
≤4.0-6.0
≤0.25
Mechanical Properties:
Standard
Grade
Tensile Strength
Yield Strength
Elongation
(MPa)
(MPa)
(%)
A276
202
≥515
≥275
≥40
Picture Show: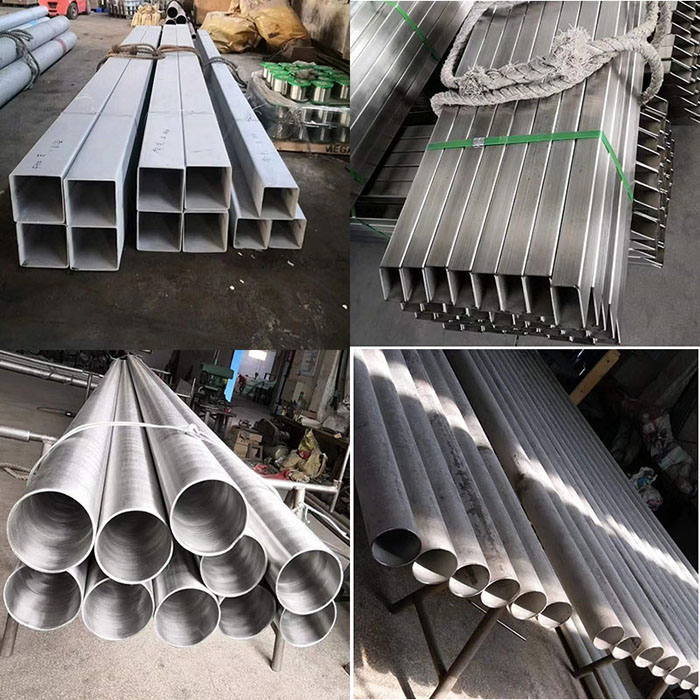 Packing Show: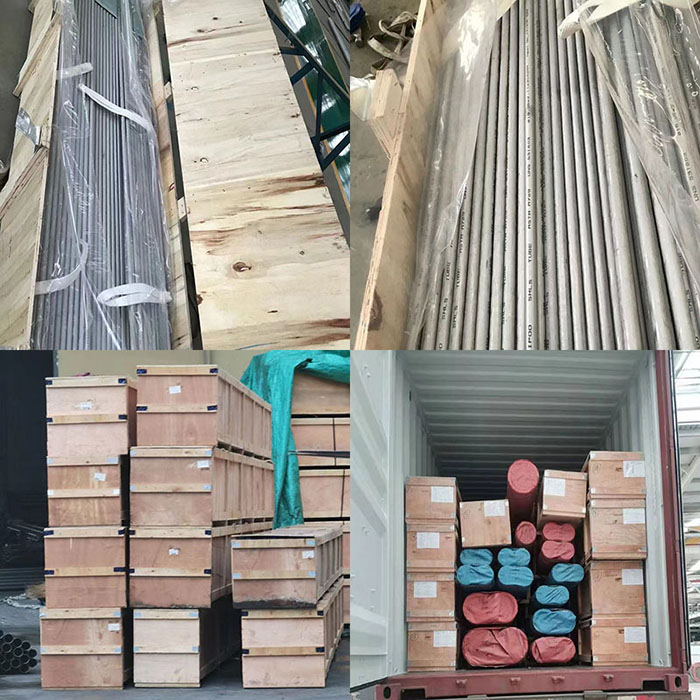 Further Processing production: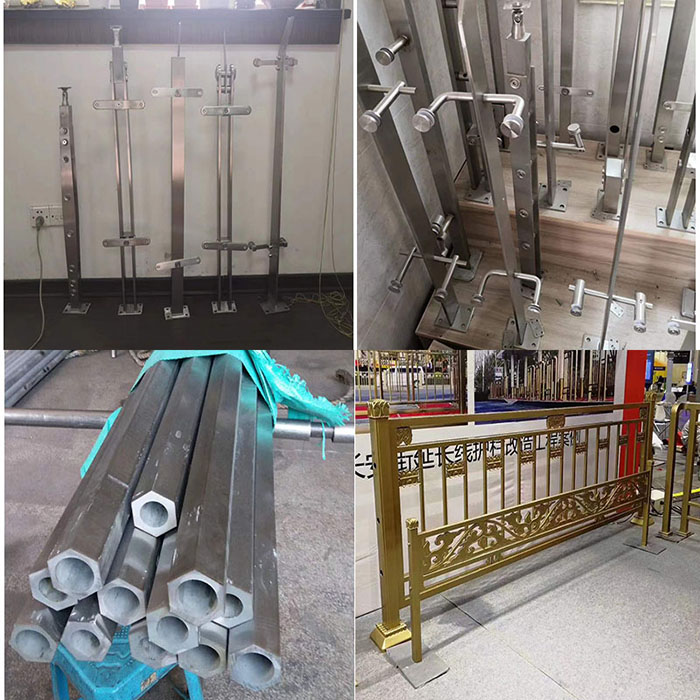 Description:
1. Physical properties
The physical properties of 202 and the corresponding 300 series steels in the solution treatment state, the physical properties of the 200 series and 300 series are almost the same. However, the change in permeability after cold working is different. Due to the different degree of mutagenic martensite during cold working, the increase in permeability is smaller than that of the 200 series and the 300 series.
2. Mechanical behavior
201 and 202 are different from other 200 series materials. Like 301 and 302, they are all metastable austenitic stainless steels with greater work hardening properties. These steels have work hardening curves. 201 and 301 and 202 and 302 have similar hardening characteristics. 201,301 Work hardenability is greater. The amount of martensite produced is different for each grade. 202,304 martensite produces very little, and work hardening mainly depends on deformity. For steels below 204 and 204L, almost all work hardening depends on distortion. The mechanical properties and permeability of CrMnN series materials are shown in Table 5. The hardness of these steels in the solution treatment state is about HV250, and the strength after cold-rolling hardening is higher, and the Hv can reach 500, but the permeability is still lower than 1.005 in this state.
Appication:
The 202 stainless steel pipe belongs to the 200 series. The early development replaced the 18-8 chromium-nickel austenitic stainless steel with manganese and nitrogen instead of nickel. 18-8 type Cr-Ni stainless steel 301, 302, 304 (including 321) accounted for more than 50% of the total output of stainless steel. These steel grades have excellent comprehensive properties such as corrosion resistance, mechanical properties, high and low temperature properties, process properties, and decorative properties. They are widely used in various fields from civil to military and civil architectural decoration. Household appliances, kitchen equipment and utensils, transportation, environmental protection, municipal construction; military aviation, aerospace, nuclear industry, ships; industrial fields of chemical, fertilizer, petroleum, textile, printing, paper, energy. Table 1 lists the AISI200 series of standard manganese-containing austenitic stainless steels. So early studies of 201, 202, 204, 205, 206 are corresponding to Cr-Ni series 301, 302, 304, 305, 316. Next, 211 was developed to use low-carbon nitrogen, Mn, and Cu-added steel grades for cold working. 201L, 201LN, etc. are improvements of 201 to solve the problem of intergranular stress corrosion.
High-nitrogen CrMnN austenitic stainless steel has high strength, toughness, high wear resistance, non-magnetic, corrosion resistance and other characteristics, and has a wide range of needs in the industry. In the future, there will be greater development in the following areas:
1. The high-nitrogen CrMnNiN steel with high strength, high corrosion resistance and good low temperature toughness can be used for aircraft, aerospace and ships with excellent performance rods, wires, forgings, medium plates, and thin plates to make containers, pipes, valves, Cables, etc.
2. Wear-resistant, corrosion-resistant, high-toughness and high-nitrogen CrMnN austenitic stainless steel can provide corrosion-resistant, wear-resistant mechanical equipment and materials for mining equipment for the mining industry.
3. Non-magnetic, high-strength, corrosion-resistant, high-nitrogen CrMnMoN austenitic stainless steel, which can provide non-magnetic drill collars for oil fields, and non-magnetic guard rings for power plant generators. 4. High pitting resistance, crevice corrosion resistance and high nitrogen CrNiMnMoN Austenitic stainless steel can provide materials for seawater heat exchangers, seawater desalination equipment, and flue gas desulfurization devices in coastal factories.
Related Production:
Product

304 310 316 25mm stainless steel pipe

Surface

Polishing,annealing,pickling,bright

Standard

GB, AISI, ASTM, ASME, EN, BS, DIN, JIS

Technique

Cold Rolled, Hot Rolled

Grade

304,304L,309S,310S,316,316Ti,317,317L,321,347,347H,304N,316L, 316N,201,202

Thickness

0.4mm-30mm or customized

Out diameter

6mm-630mm or customized

Length

2000mm, 3000mm,4000mm, 5800mm, 6000mm,12000mm or as required

Processing Type

Cutting, bending,welding

Application

Widely used in petroleum,foodstuff,chemical industry,construction, electric power,nuclear,energy,machinery,biotechnology,paper making,shipbuilding,boiler fields.
Pipes also can be made according to the customer's required.

Lead Time

7-15 working days after the receipt of 30% deposit

Payment Terms

30% TT in advance, 70% TT /70% LC at sight balance before shipment

Price Terms

FOB, EXW, CIF, CFR

Packing

Each tube in a plastic bag with size label outside and pack in small bundles or according to customer request

Quality Control: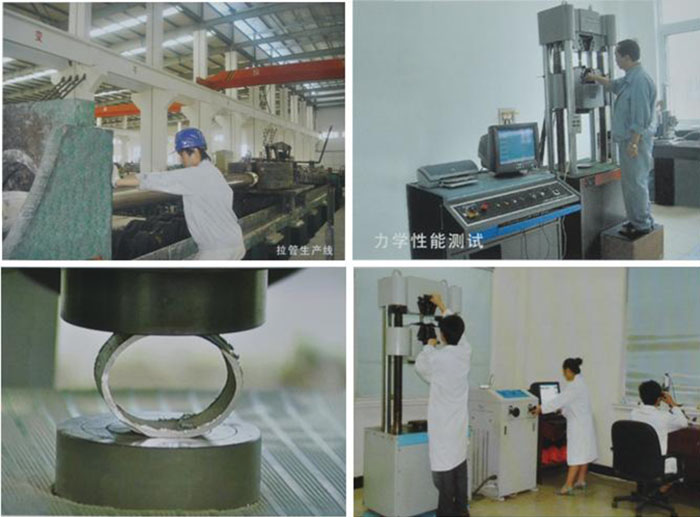 Our Service: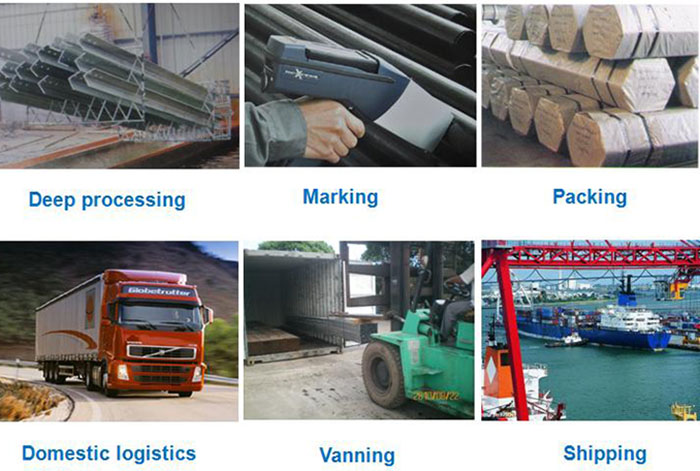 RFQ:
Q1: Are you manufacture or Trader
A: We are both manufacture and trader
Q2: Can you offer sample?
A: Sample small one can be offered by free, but buyer should pay the express fee
Q3: Can you offer processing service?
A: We can offer cutting, drilling, painting, coat powder etc…
Q4: What is your advantage on steel?
A: We can customize steel structure accoridng to buy's drawings or request.
Q5: How about your logistic service?
A: we have professional logistic team who has rich experience on shipping, can offer the steady and quality ship line.
---
---